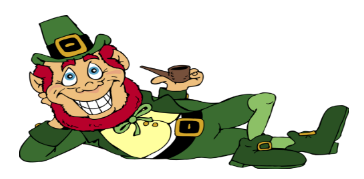 For the safety of all our participants and following Covid-19 protocols, we will offer a Family St. Patrick's Day 5K Run/Walk/Wheel (walking or biking allowed at parent discretion) as a virtual race.  It is open to all ability levels.  That means anyone can participate in the event; whether you run, walk, or wheel to the finish line. Miles can even be clocked on an elliptical machine, treadmill or other indoor equipment. A perk of doing a virtual race is that you as the participant will get to decide when, where and how you complete the race. You choose a day and time that is best for you and/or your family.
Beginning Saturday, March 6 th  running thru Monday March 15 th pick the day and time that will fit your schedule. When you sign up to join the virtual race, you will be given instructions for completing the race and submitting your time. The race fee is $25.00 per family or individual.  All student participants that complete the 5K Fun Race will receive a dress down day and a homework pass for one assignment. "Hall of Fame" pictures of participants will be posted on the bulletin board in the Commons. The class with the most student participation will receive an ice cream party. 
When you have completed your 5K, upload your picture and your time to the St. Patrick 5K Fun Run Teams channel. If you have a device that tracks your distance, share that, too! Race registration fees will benefit the entire student body through the purchase of playground and Physical Education equipment for individual classes and the school PE program. If your family's business, friends or relatives wish to donate to this cause, please sign and indicate the amount on the registration form.
Below are possible race sites for your personalized virtual 5K: (calculate 3.1 miles distance for race)
A marked white X around the perimeter of the school and church is ½ mile
Fayetteville and Cumberland County Parks and Recreation 


Arnette Park – has a round walking road and trails. Located at: 2165 Wilmington Hwy Fayetteville, NC 28301, (910) 433-1547 – https://www.fcpr.us/  home site that lists parks and recreation centers 

Cape Fear Fiver Trail – 4 mile long trail connecting Fayetteville Soccer Complex to Honeycutt Park. – https://www.fcpr.us/parks-trails/trails/cape-fear-river-trail Cape Fear River Trail  

Create your own (Share on St. Patrick 5K Fun Run Teams Channel)